A Fintech That Has Ambitions to be Another Addepar...With the Help of Family Office Clients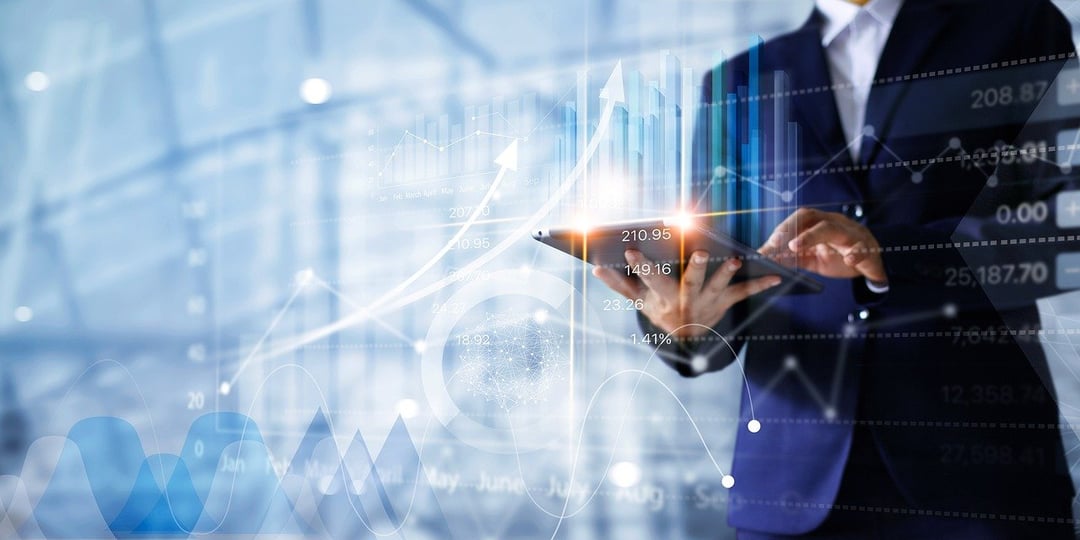 Family offices have enjoyed decent returns from private equity and venture capital over the last decade. But this is not a good reason to be exuberant, says Benjamin Moute, chief executive of Landytech, a fintech company chaired by Michael Dobson, the City of London grandee and chairman of Schroders.
"Most people tend to have selection bias," Moute says. "They prefer to remember their successes, where they have made 100 times their money by backing a company. But even prestigious private equity managers have been finding it hard to beat the equity indices because returns from good investments have been diluted by non-performing assets."
"With venture capital, the dispersion is massive. Invest in 20 diversified listed stocks, you are likely to get something close to the index. If you invest in 20 private companies, you will get anything from losing it all to five times your money."
Back in 2012, Shikhar Ghosh of Harvard University said 75% of venture capital firms failed to return the capital supplied by investors. VC managers disputed this number and aggregate returns driven by tech-driven ventures have subsequently improved.
But they remain uneven, further diminished by fees and the dilution of equity via a succession of funding rounds. More recently, a few IPOs have hit values lower than prior funding rounds. Commitments to supply cash to private equity funds can be a burden for families who forget to log their obligation. Moute has come across family offices disappointed not to have made money from venture capital or private equity over several years. They have occasionally given up the chase. He has also come across families interested in direct investing which he views as a
trend.
Landytech seeks to provide family offices with a software platform, Sesame, which gives full, and frank, portfolio disclosure analysis to reduce the risk of them falling victim to exuberance, poor advice or skilful marketing. The breakdown of private equity and venture capital returns forms part of this service. According to Moute: "We are not in the business of trying to make our clients happy about their investments. And we are not forcing information on anyone. But we do want to help clients navigate the complexities of their investments and make informed
decisions."
Moute once ran NewFinance Capital, an investor in alternatives bought by Schroders in 2006, when Dobson was chief executive. Gregory Chouette, chief operations officer, also used to work at NewFinance. Venture capital firm Adelie is an investor in Landytech, and its founder
Jean-Manuel Costa has also joined the board.
Moute recalls one of his early family office clients kept remembering to disclose its forgotten assets at the last minute. "They had no idea about what they owned and how their assets performed and they became heavily reliant on their wealth advisers.
"It's not my job to change adviser relationships and we do not offer investment advice. But we do provide family offices with a tool to discuss information on a granular level." As part of this process, Landytech compiles, cleans, analyses and enriches portfolio data, sometimes following years when it was stored, unverified, on an Excel spreadsheet. As well as listed assets and venture capital it keeps a record of private assets, such as residential property, classic cars and art, which banks can be reluctant to administer.
Landytech also monitors debt, cash flow and tax liabilities, keeping clients up to speed on ways to fund their obligations. It works with MSCI and integrates its RiskMetrics and Barra platforms. Wealth preservation is very much the order of the day in the sector: "Every family office has a
different view. But people would generally be very happy to receive a return of 5-6% today, against 7-8% a few years ago and 10% or 15%-plus twenty years ago."
Landytech is one of the few family office advisers to surmount the technology challenge. It has some of the qualities of Addepar, the $3 billion US wealth platform led by Joe Lonsdale, although it is much smaller, retaining 30 clients, of which 40% are family offices. Moute says:
"We are at an earlier stage in the journey."