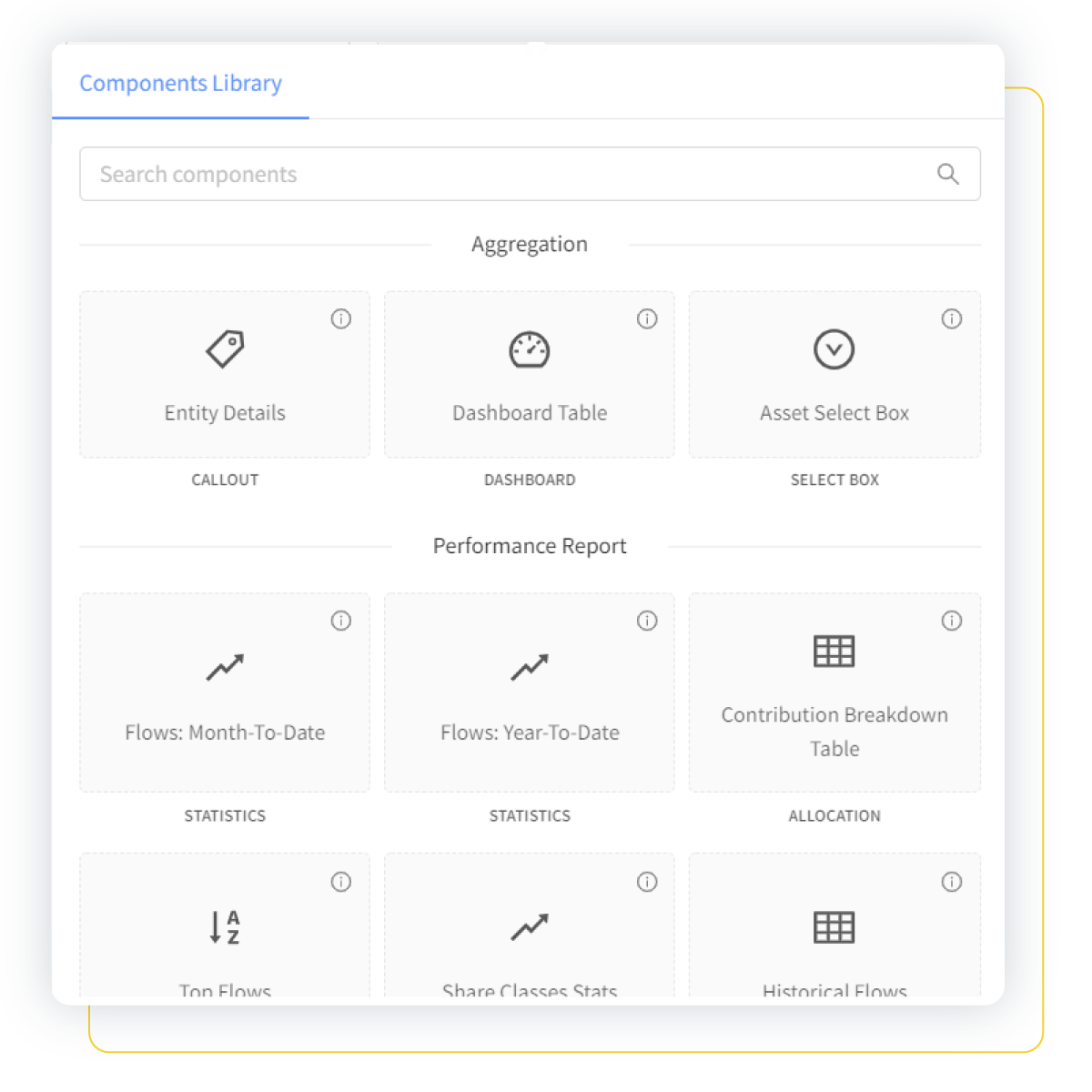 Component library
Choose from a wide range of pre-configured components from our library and bring your investment reports to life. Access a wide variety of graphic visuals relating to risk, exposure, performance and more!
Navigate with ease - Components are grouped into 5 main sections; aggregation, performance reports, risk reports, exposure reports and compliance reports.

Additional customisation - Add further context and information to each component with the click of a button.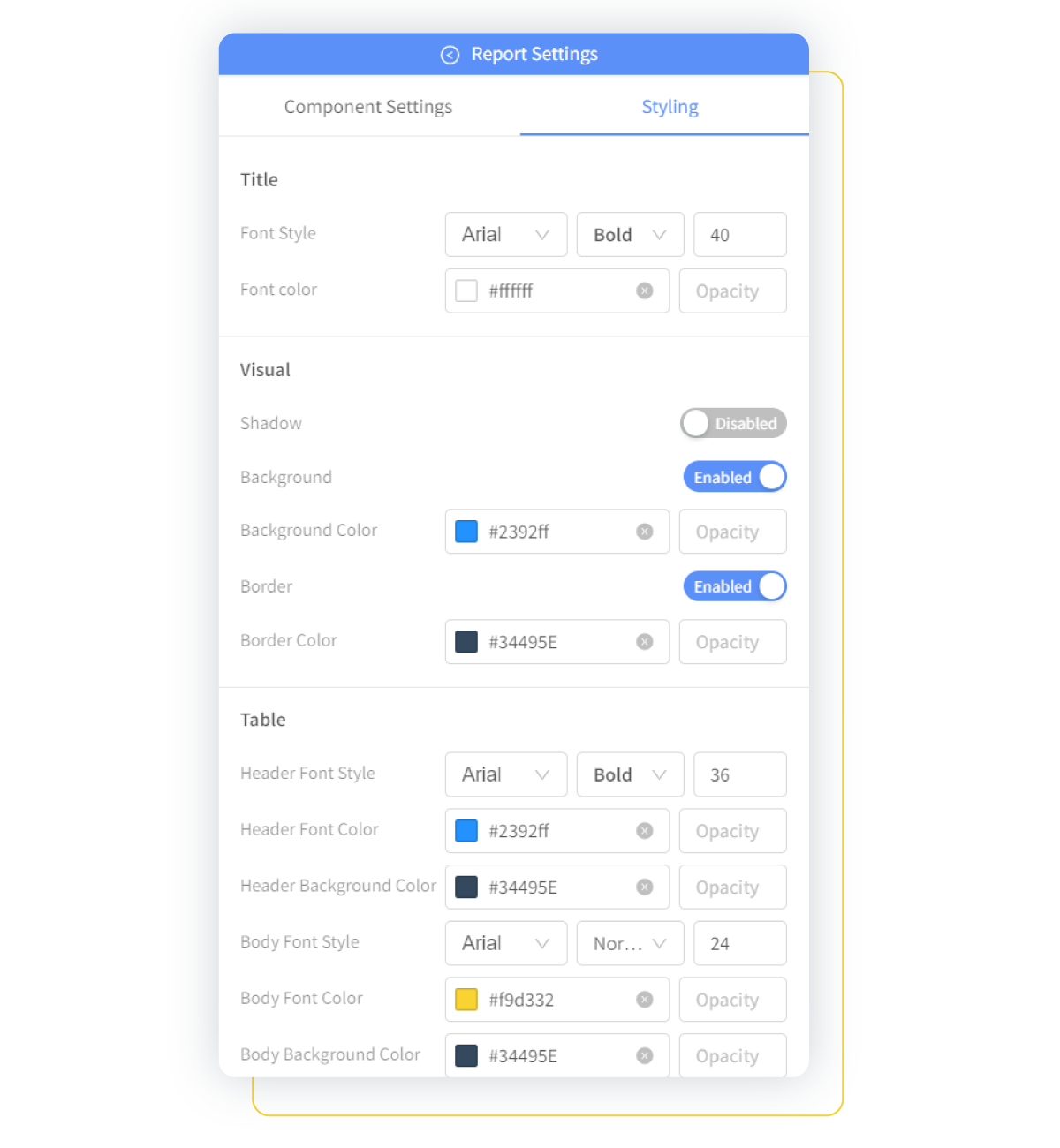 Report styling
Impress your clients with clean looking visuals and custom branded reports. Within report builder access of wealth of customisation options including;
Company branding - Add company logos, brand colours and customise font style and colours to ensure your reports are on-brand
Report styling - Choose a custom theme and have complete flexibility over the font, colour and layout of your report.
Component styling - The freedom to bring your visuals to life. Each component in on our library is customisable to match your brand guidelines.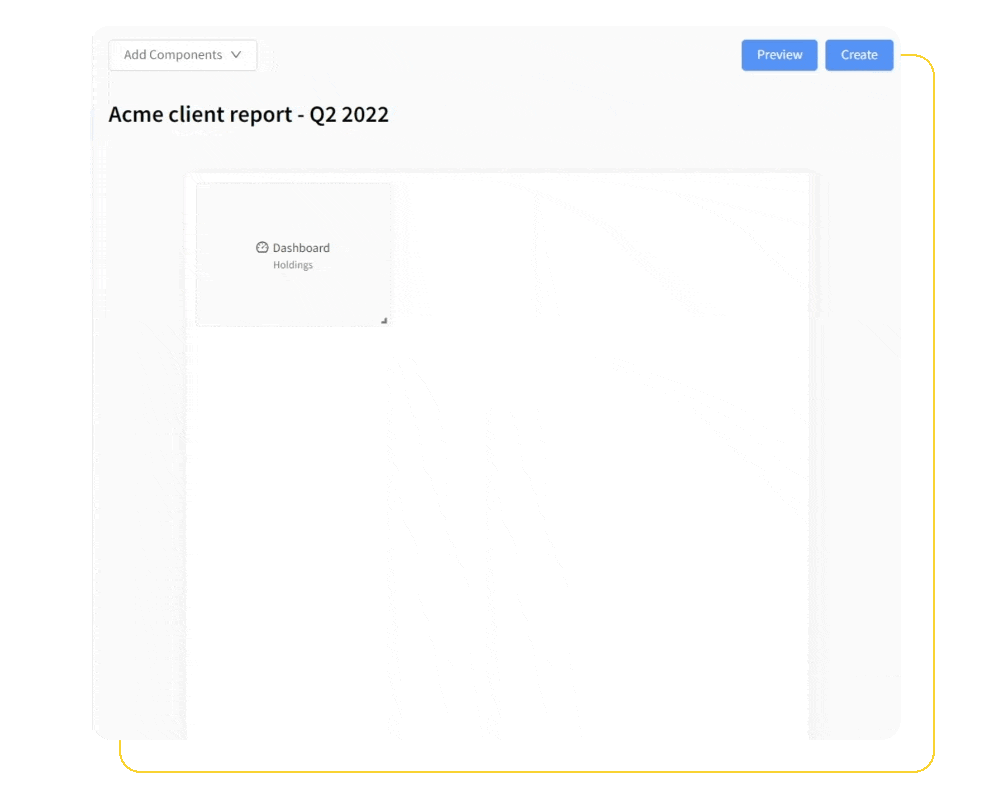 Report building
Who said building investment reports had to be time consuming? With Report Builder's drag and drop interface, you can build investment reports your clients will love effortlessly. And then save them to use quickly next time.
It's as simple as drag and drop!
Investment reporting done right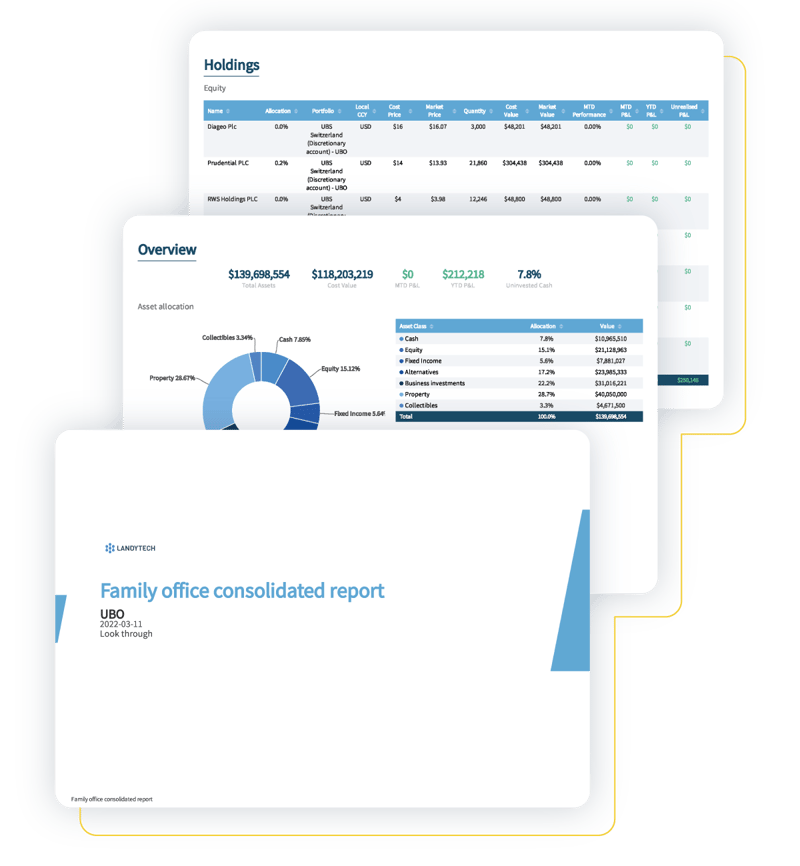 Discover the power of Sesame