Request demo
Discover what our best-in-class investment consolidation, reporting and risk management platform Sesame could do for your business.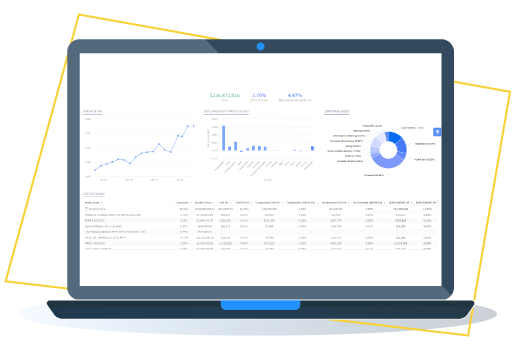 Fill in your details and a member of our team will be in touch. This information will be used to help our team best advise your business.
Client satisfaction is at the heart of what we do

Ever since we started Tellworth, Landy have been a business essential service for us. They have proved to be flexible, responsive, commercial and understanding of our changing needs as we grow the business. This year with the challenges we have all faced that have really stepped up; helping us to look at risk and exposures in new ways and enabling better client relationships in the process

My thanks to Gregory, Nathan and the Team for their professionalism, integrity, transparency and attention to detail to the interests of our company. And for continuing to provide Kepler Partners LLP with an outstanding service during a very challenging pandemic period. Their solution – Sesame – has allowed our team to understand in-depth portfolios' risk and performance by security and industry (and numerous other factors). The analytical engine of the software is very robust, yet the product is easy to use. Landytech's proactive efforts to manage risk, attention to detail, and responsiveness to new matters is unsurpassed.

Brooklands have been using Landytech extensively for both Risk and Compliance. We have been very impressed with the service that has been provided and also the accuracy of the data quality. The platform has been very useful to monitor risk for all of our funds at a click of a button. The ability to carry out various stress testing (including Covid scenarios) has been very useful to our clients. Finally, the reporting tool has been very important to us and this serves multiple purposes, for example using it for our monthly fund factsheets or for best execution monitoring on the compliance side.
Brooklands Fund Management

Landytech has developed a unique tool and solution for Family Offices. Sesame allows us to monitor a wide range of assets (traditional and alternatives), multi-currencies reports, a depth of data accessible in an organized manner.

The asset aggregation and performance monitoring solution developed by Landytech also stands out for the high availability, deep financial knowledge and consistent expertise of its team. Their scalable support to meet our clients' needs is key.
Paris-based Multi Family Office

We use Landytech for two family office structures. Following an impressive demonstration of Landytech's offering, we asked them to pitch alongside a reputable competitor. The decision to choose Landytech was unanimous. Their offering was far superior in terms of functionality, ease of use and presentation. During the course of our relationship, Landytech have delivered exactly what they promised and more. I cannot speak highly enough of both the platform and the team.