Save time and increase accuracy
20m+
Historical positions
32,000+
Transactions per day
70+
Unique fields supported
Why Sesame Data?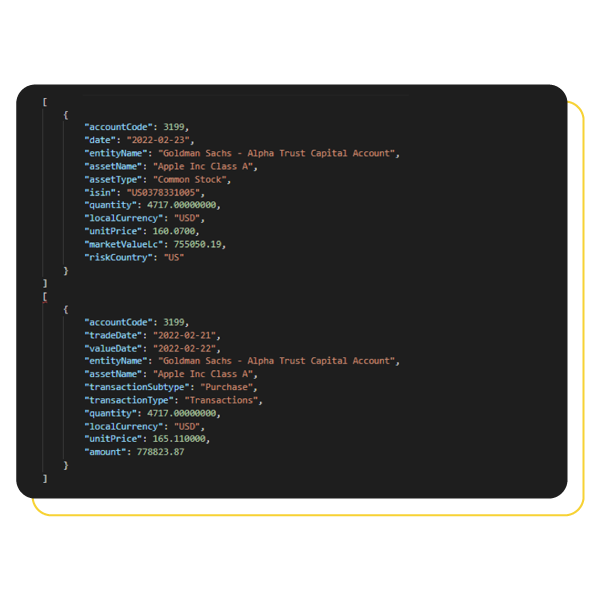 Simply standardised
One-stop location for all your portfolio data needs, with standardised data from all your banks and custodians in a single API. No more banking portals, no more manual data entry.
Holdings: Get your list of positions with valuation, descriptive metadata, and identifiers.
Transactions: Retrieve all your transactions with an intuitive classification, execution pricing, and descriptive information.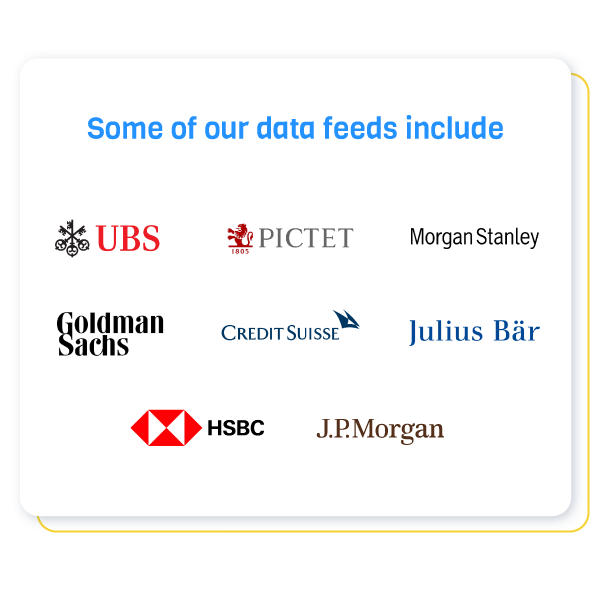 Widely connected
We have active integrations with over 170 of the leading custodians, private banks, and wealth managers for investment portfolios. We cover holdings and transactions across all asset classes with a granular typology. Our active integrations are continuously increasing at a pace of one per week and can be expanded on demand based on your needs.
Sesame Data is also integrated with leading open banking systems, facilitating access to thousands more custodians for cash accounts.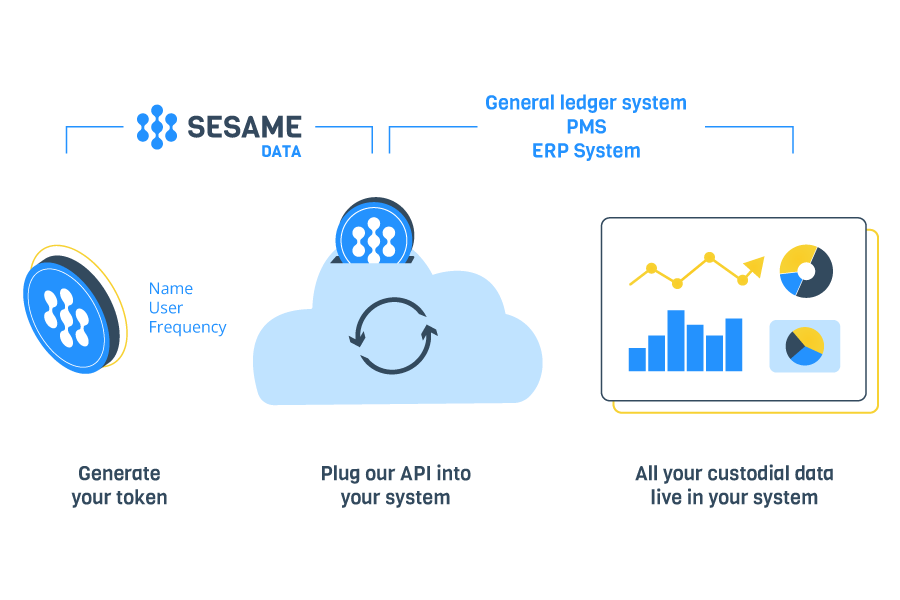 Seamlessly integrated
Integrate with your system in 3 simple steps:
Generate your personal access token from Sesame and renew it as frequently as you wish.
Connect our API to your general ledger, ERP, or portfolio management system, or even directly into BI/data aggregation tools.
The system of your choice will then be refreshed and running live as we receive data from each one of your banks every day.
See how you could solve your data consolidation challenges