Whitepaper
Automated Bookkeeping
Building a digital future
for Trustees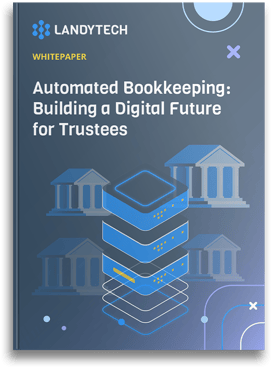 Access the whitepaper and start reading now
What's inside
As competition intensifies and services become increasingly commoditised, trustees are looking to differentiate their service offering and better protect their margins.
Increasingly, trustees are finding their current systems inadequate as they strive to modernise their processes. Many are beginning their digitalization journey by implementing a new or upgraded ERP system.
While this may provide a single source of truth for enterprise and client data to be managed, it overlooks a key issue trustees face in achieving operational efficiency: the automation of bookkeeping.
In our latest whitepaper, we outline the key challenges associated with manual bookkeeping, the data architecture needed for automation and how bookkeeping automation can serve as a foundation for the digitalisation of other trustee services.