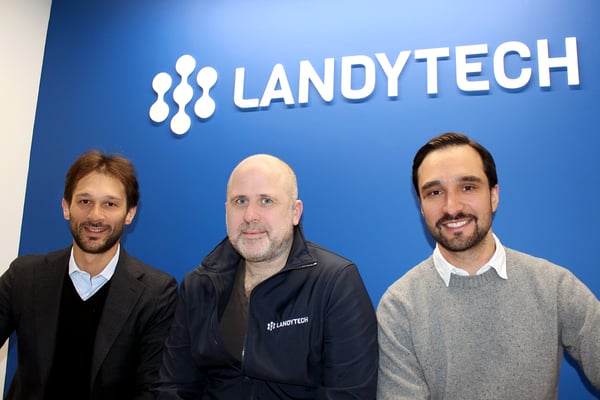 Investment supports Landytech's acceleration of its go-to-market strategy and expansion initiatives
February 14 2023, London/New York - Landytech, the company behind leading investment reporting platform, Sesame, today announced it has secured $12 million in Series B funding, led by an investment from Aquiline Technology Growth ('ATG') and additional investment from existing investor Adelie Capital.
This new capital raise follows on from the $6 million in Series A funding Landytech achieved in March 2021, recognising the rapid growth attained by the company in that time and its projected continuation.
The funding will accelerate Landytech's growth, as the company expands internationally, and support its product development in partnership with its client base of single and multi-family offices, trustees, and asset managers. Landytech has clients in over 15 countries and has established more than 170 connections with custodians across the globe.
Landytech's platform, Sesame, enables its clients to streamline reporting processes and make more informed investment decisions via a complete suite of investment data, analytics and reporting tools. It allows firms to seamlessly consolidate investment data across public and private assets, bringing it together on one platform. Its powerful analytics engine fuels decision-making by unlocking insights into performance drivers and detractors, along with exposures and risks, at portfolio level right through to individual assets. Sesame's intuitive Report Builder allows firms to save time and bring investment data to life across complex allocations and entity structures, with fully customisable and templated reports, incorporating their own branding.
Benjamin Moute, CEO and Founder of Landytech commented:
Landytech was created to revolutionise the way asset owners, investment managers and advisors access asset information. This funding represents a confidence in our go-to-market strategy and our vision to transform the way asset information is sourced and consumed. We chose to work with Aquiline owing to their unrivalled expertise at the intersection of financial services and technology. This relationship unlocks exciting opportunities as the company expands geographically and continues its development of an industry-leading platform.
Jeff Greenberg, Chairman and CEO of Aquiline Capital Partners commented:
Family offices are a fast-growing segment of the wealth management industry with increasing complexity because of the proliferation of asset classes including private markets and alternatives, and the need for transparency and compliance has never been greater. Landytech's software was built specifically to cater to the needs of this market, and we believe it is uniquely positioned to capitalise on this growth. WealthTech is a key area of focus for ATG and this funding reinforces the strength of its strategy: to support companies that impact the financial services sector. We look forward to partnering with the Landytech team as they enter this next stage.
In 2022, Landytech saw a significant increase in revenue, with the company awarded Best Client Reporting Solution at the WealthBriefing Awards, alongside being named in the Fintech Global WealthTech 100. That year also saw the company grow to almost 100 members of staff, and the opening of a new flagship London office in South Kensington.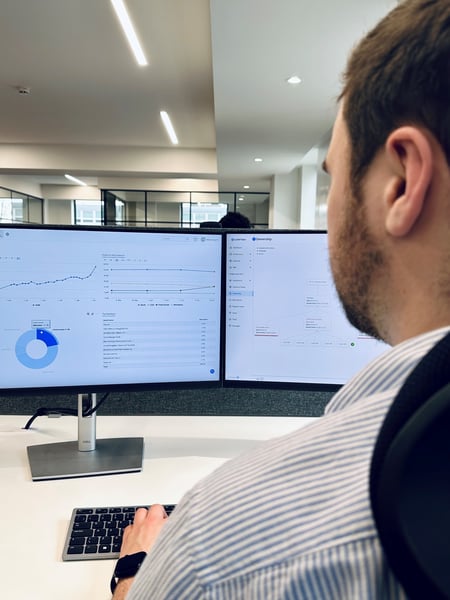 About Landytech
Landytech is the company behind Sesame, the investment reporting platform that provides single and multi-family offices, trustees and asset managers with consolidated data, robust portfolio analytics and automated investment reporting to help streamline reporting processes and inform investment decision making. Sesame revolutionises the investment reporting and analysis experience allowing firms to save time, reduce costs and have full confidence in the data used for making critical investment decisions.
For more information, please visit https://www.landytech.com/.
About Aquiline Technology Growth
Aquiline Technology Growth (ATG) seeks to invest in early- and growth-stage technology companies that are bringing innovation to the insurance and financial services ecosystems. ATG is managed by Aquiline Capital Partners, a private investment firm based in New York and London investing in businesses globally across the financial services and technology sector. The ATG team has experience in technology and financial services and is supported by its colleagues at Aquiline, strategic partners, and an active group of industry executive advisors.
For more information on ATG, visit https://www.aquiline.com/.
Related Content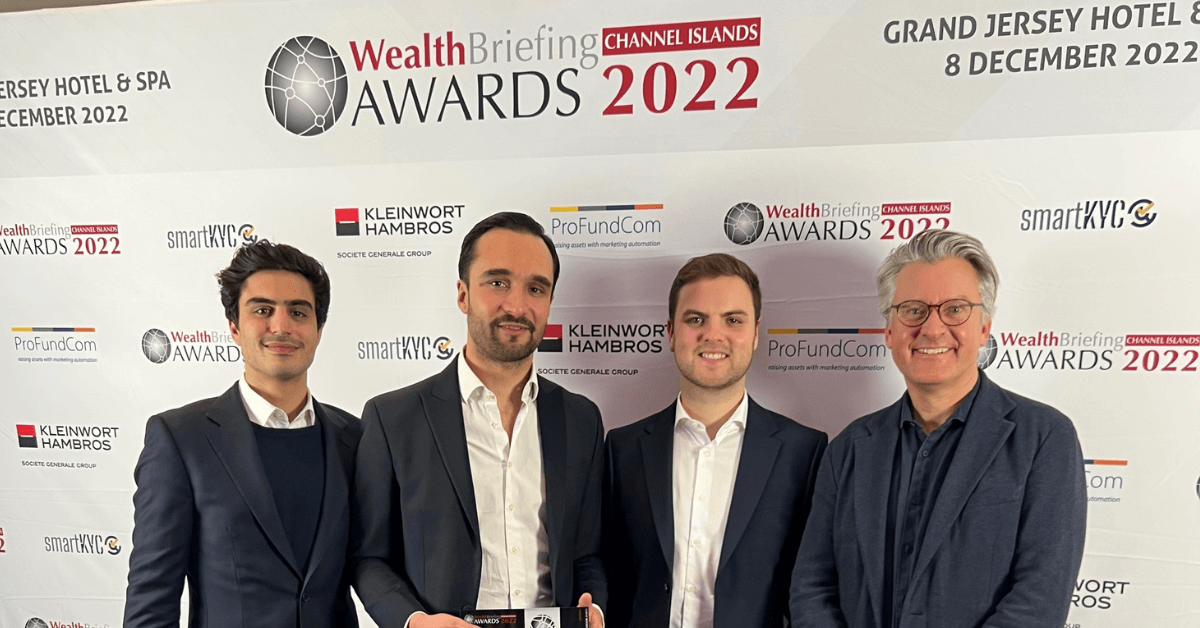 Landytech named Best Client Reporting Solution in WealthBriefing Channel Islands Award
Leading private wealth management industry participant Landytech has joined the ranks of an elite global group who have been handed the honour of winning a WealthBriefing Award. Landytech was awarded 'Best Client Reporting' at the Inaugural...
Read more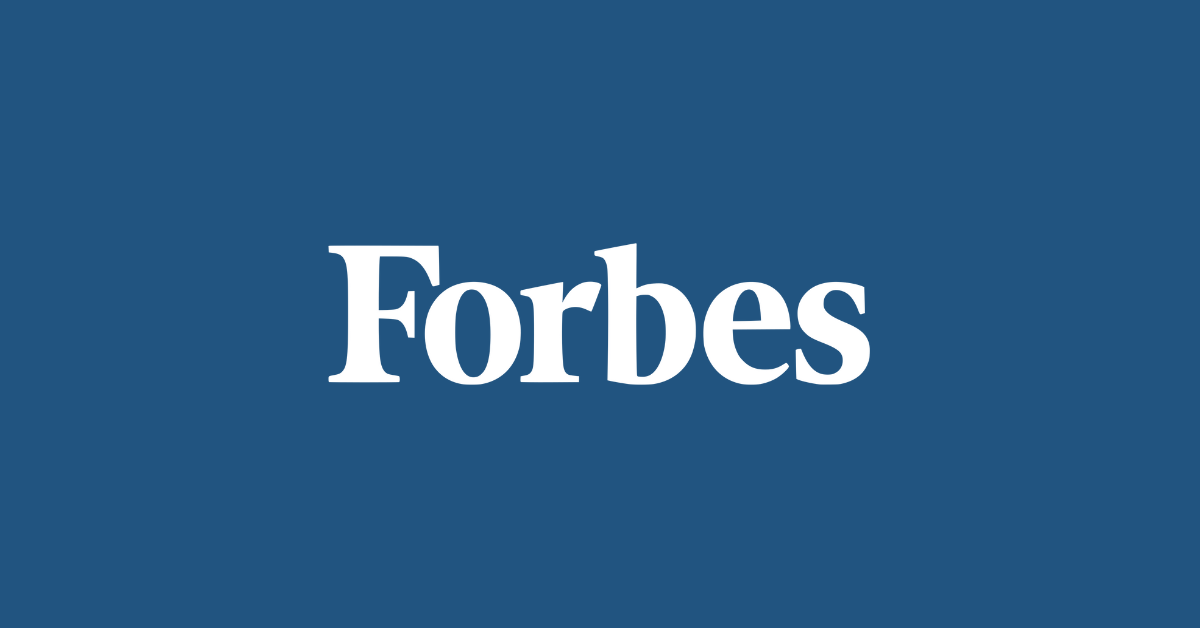 Landytech recognised by Forbes as a leading family office software provider
Landytech is delighted to be featured as one of the world's leading family office software providers, in the 2022 Forbes Family Office Software Roundup. The report pays particular attention to companies supporting the core functions of data...
Read more

21 Sep 2023 | Blog
How your family office should be sourcing wealth data
Family offices now manage complex, multi-asset-class portfolios, with fragmented data sources that comprise disparate, non-standardised data sets. How can these data sourcing challenges be overcome?
Read blog

Watch now

Read now