Research Report
Family Offices and Private Banks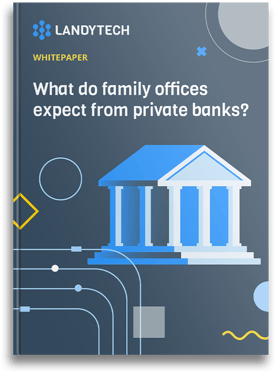 Access the report and start reading now
What's inside
The partnership between private banks and family offices has always been multifaceted.
While there's no singular approach to this partnership, the most successful private banks will have extensive financial and technological expertise, and a deep understanding of their
clients' individual needs.
As the standards of family offices rise higher, private banks are expected to stay ahead of industry trends and changes, while continuing to self-assess their own capabilities.
What does that mean for the future of private banks serving family offices? We conducted a series of interviews with private bankers to learn more about the changing landscape.
Find out more in our latest research report.