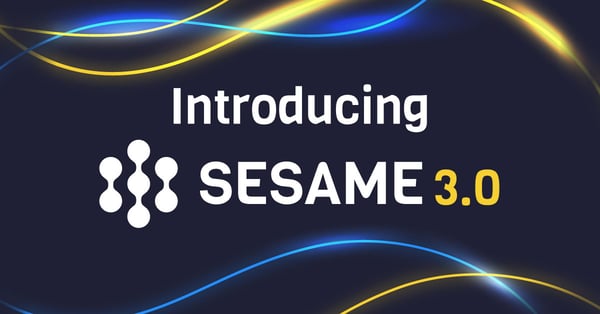 The highly anticipated Sesame 3.0 is here.
Since we launched Sesame in 2019, Landytech has been on a mission to revolutionise the tools used for investment analysis and reporting, tackling the unique technical challenges that investment professionals face.
Over the past 4 years, our team has worked tirelessly to build a platform that provides you with a tool for automated data consolidation, enhanced portfolio analytics and streamlined report creation.
We envisioned Sesame 3.0 long before launching 2.0, and now, the next generation investment management platform is here to solve the most pressing challenges faced by today's asset owners, managers and advisers.
To date, investment analysis and reporting have driven our platform's success. But we realised that our users needed more: a central platform for all their day-to-day investment management operations. A source of truth not just for investment data, but all related information so that everyone in the team can access critical context and records in one single place.
The launch of Sesame 3.0 marks a fundamental shift, making Sesame your command centre for investment management. It's better connected than ever, with a revolutionary new reporting tool and a completely new way for you to drive collaboration across your team. Discover the capabilities that have made us so excited to announce Sesame 3.0:
Redesigned User Interface - Navigating the Future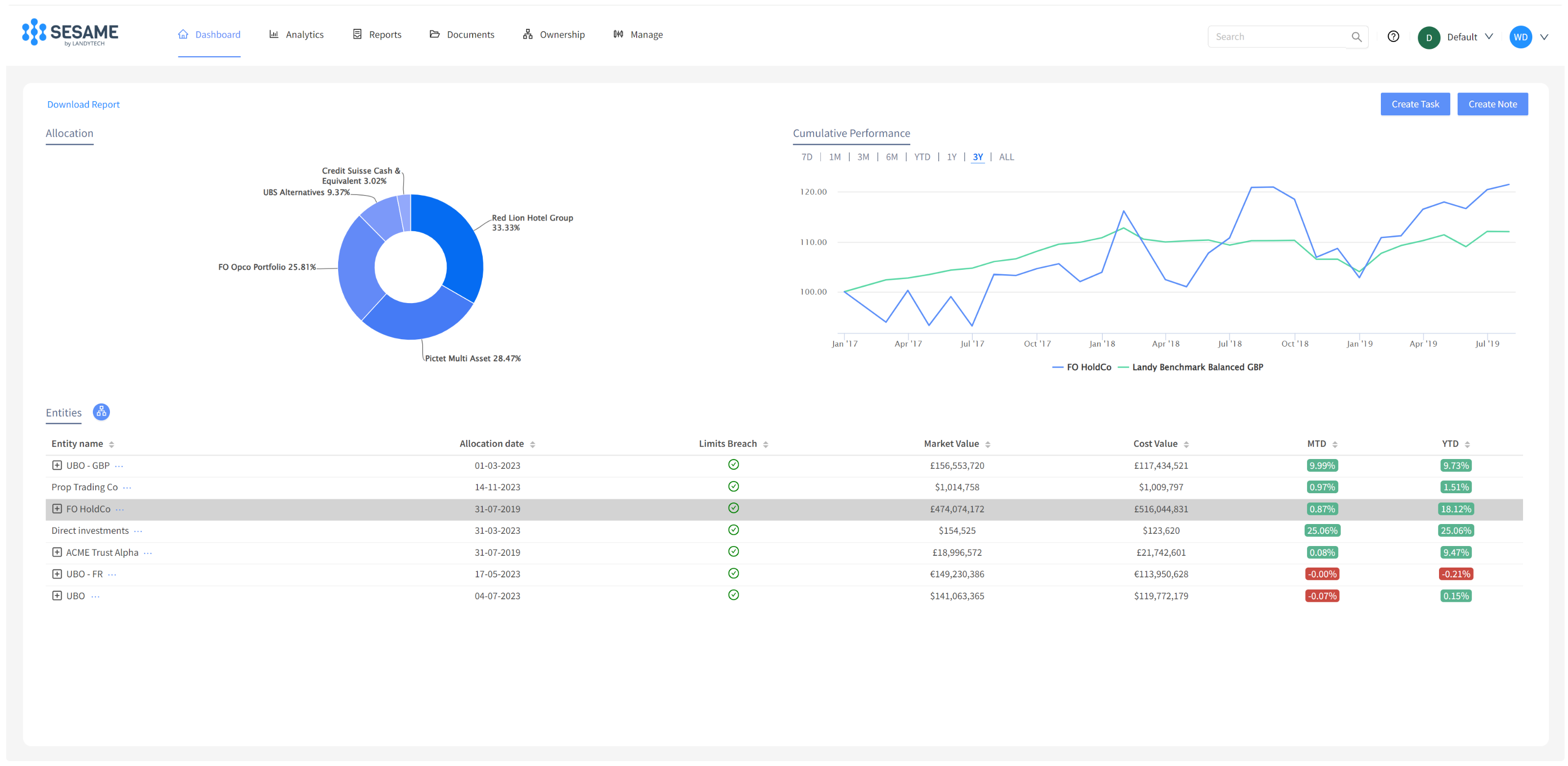 The first thing you will notice is a change to how the platform looks, with a clean and modern user experience and navigation that makes getting on with your everyday work even smoother and simpler.
While the new navigation makes the platform feel intuitive and uncluttered as you get on with your own tasks, we are also making it easier for you to interact and collaborate with your team directly in Sesame.
Collaboration Hub

- Do more in a single platform and redefine your team's productivity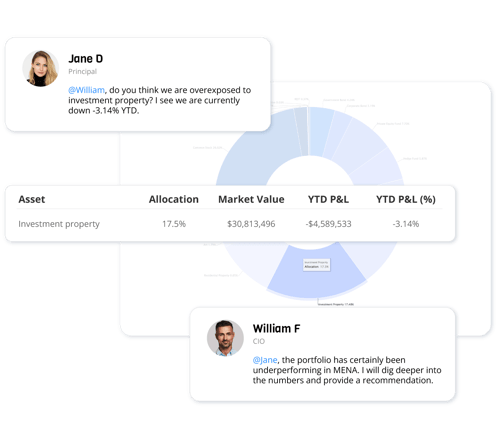 Critical information for your assets and investments should never be scattered across a disparate stream of emails, applications or even worse... handwritten notes.
Sesame is no longer just an investment analysis and reporting platform. It's a central hub for understanding the full context of your investments and assets, from the contacts and companies you work with to a clear view of the tasks that need to get done and who's doing them.
Collaboration Hub allows you to easily upload and retrieve up-to-date contextual information on investments, assets and the related stakeholders, including notes from previous interactions and ongoing tasks.
With its comprehensive contact management directory and productivity tools, Collaboration Hub streamlines workflows, enhances productivity, and keeps your team on the same page.
Directory – Keep record of all contacts and companies in one place
Contacts: upload and manage your contacts to create a single unified view of your most important stakeholders. Keep track of all meetings, phone calls, files and notes.
Companies: Use one central dashboard to manage all the information for the companies you interact with.
Productivity Tool – Plan, manage and collaborate on all your work
Tasks: Create and assign tasks that link to contact records, portfolios, assets, documents and more. Assign tasks to colleagues and track their progress.
Notes: Stay organised and provide your team with critical contextual information by creating notes and linking them with any object within Sesame.
Report Builder Grid

– Seamlessly integrate your spreadsheets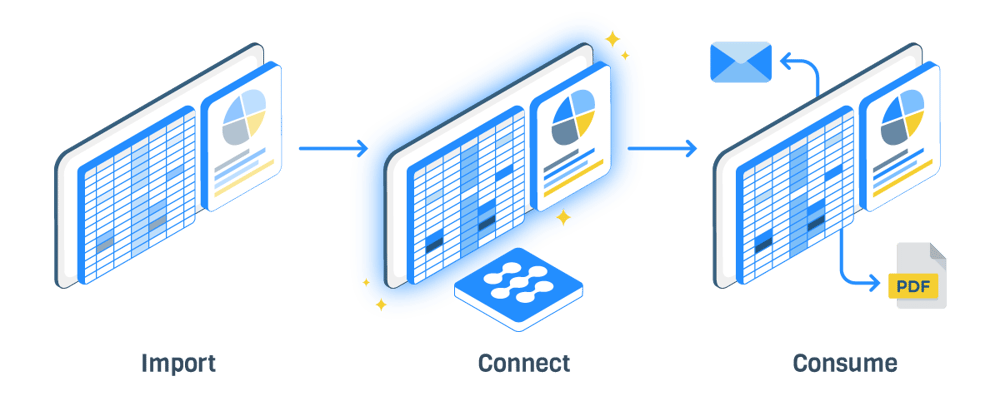 Never again will you have to export data from Sesame to Microsoft Excel to build a spreadsheet report.
Sesame 3.0 introduces an unparalleled spreadsheet report builder. It's not just about creating reports; it's about experiencing a new level of customisation and integration. Connect your spreadsheets, leverage powerful analytics, and automate your spreadsheet reporting like never before.
Report Builder Grid is the complete tool for creating workbooks from scratch and managing even your most complex spreadsheets, natively connected to your Sesame data and analytics and with near-limitless formula, charts and formatting options. But best of all, you can also import your favourite existing spreadsheets.
To sync up a spreadsheet, simply import it into Report Builder Grid, with all your existing formatting and formulas perfectly preserved. Choose the entity you want to connect to and link your cells to Sesame's data warehouse and analytics engine. Then you can interact with your newly connected spreadsheet directly in Sesame or schedule it to run as needed by choosing the frequency and format. So, you'll have your spreadsheets ready right when you need them, without any of the hassle.
A new look for Reports Centre
In line with the revamped UI, Reports Centre has also been upgraded with a clean and uncluttered experience that will help you build, schedule and retrieve your reports quicker and with more ease than ever before.
Open Wealth

– The power of open banking for your investment accounts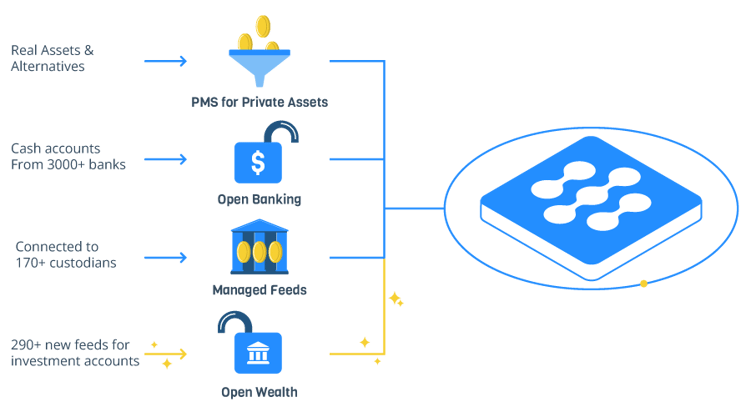 Connectivity is key in modern investment management. Open Wealth in Sesame 3.0 brings this to the forefront, with Sesame now connected to a total of over 400 financial institutions across the world and boasting the most connections of any provider in Europe.
Open Wealth allows users to connect to investment accounts from hundreds of financial institutions in seconds. With greater coverage than ever before, Sesame is truly your golden source of truth for investment data to fuel your analysis and reporting workflows.
Permissions

2.0

-

Keep your teams and your data organised with spaces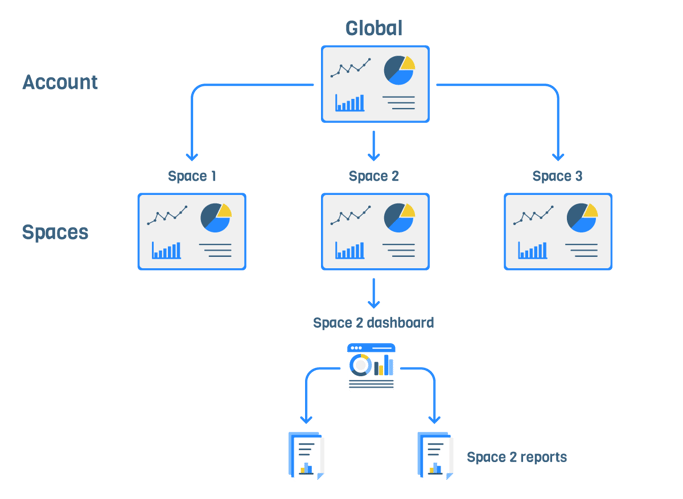 Data security and clear rights of access are paramount. Permissions 2.0 gives you a clear hierarchy of organisation to manage multiple entities within one unified place, through the concept of accounts and spaces.
Accounts represent the highest level of the Sesame Hierarchy and act as the parent entity for managing multiple Spaces. Spaces are the second level of the hierarchy. For example, a multi-family office may have a global dashboard for all clients at account level but have a separate space for each family. Similarly, an asset manager may have a global dashboard, but also want a space for each fund manager to work within.
In line with the accounts and spaces concept, Permissions 2.0 also introduces sophisticated role-based permissions that allow you to easily manage the right level of visibility for users. Your company administrator will have complete control to ensure that users in each space never view, edit or manage data the company administrator doesn't grant.
Manage your team's permissions with ease and maintain the integrity of your investment data.
Be part of
the future of investment management
We're thrilled to introduce the new Sesame 3.0 experience, which we are rolling out in phases. Starting today, a select group of users will gain access to Sesame 3.0, allowing us to gather valuable initial feedback. This initial phase will soon be followed by a full migration of all accounts to Sesame 3.0 in the coming days, ensuring that every user can benefit from our latest innovations.
Sesame 3.0 is more than just a product; it's a testament to our commitment to excellence in investment management technology.
Join us on the journey and experience the power and potential of Sesame 3.0 - where every feature is designed with your success in mind.
Related Content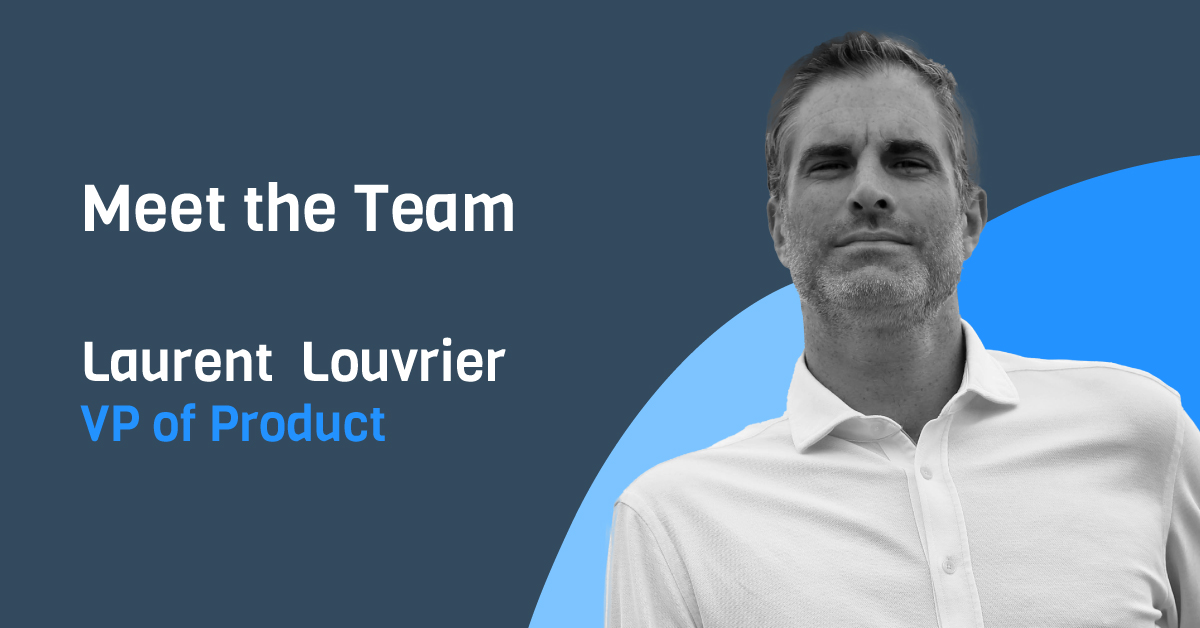 Meet the Team: Laurent Louvrier, VP Product
Welcome to the next instalment of our Meet the Team series, giving you a behind-the-scenes look at the people working at Landytech to create a better and more data-driven future for investment management. 
We sat down with Laurent Louvrier, our new...
Read more

19 Oct 2023 | Webinar
From Alternatives to the Mainstream: Reporting on Private Assets
Alternative investments, once considered peripheral in asset owners' portfolios, recently accounted for as much as half of some family offices' holdings. This diversity in investment led to reporting processes plagued by errors and inefficiencies, due to varied data formats and spreadsheets. Landytech's Benjamin Mouté, along with Joseph Larizza of Mirador, Inc. and Robert Barwise-Carr from Mazars, discussed how family offices could tackle the challenges associated with private asset reporting.
Watch now

Read case study

Read blog