So you know you need a robust, institutional-grade risk management capability to attract investor allocations and meet clients' ongoing demands. Without one, you likely won't even make it through the due diligence process. But what does a fit-for-purpose risk management and reporting function entail in practice?
Risk management is a complex domain of expertise. Navigating today's fast-paced, globalised investment world takes a proven infrastructure, along with specialist risk and technology skillsets to deliver the timely, high-quality results allocators expect.
5 risk fundamentals
Any asset manager that wants to manage the risk function in-house will need high-quality capabilities in five key areas:
1. Expert modelling
Risk models must be comprehensive and robust. They are also becoming ever more complicated. For example, non-linear derivative instruments (such as options, swaps and converts) may require specific calibration processes or pricing overrides to produce results that fit with the fund manager's particular needs. Or specific calibrations may be required on lookback or frequency for beta or calculation. That demands finance professionals with quant expertise to calibrate the risk system to the investment manager's asset mix and individual circumstances.
Flexibility is vital as well to ensure the asset manager can draw on relevant, up-to-date analysis as market environments evolve and new risks emerge. Developing stress tests for COVID-19 and climate change are cases in point. Over time the tests will have to be refined and new ones added to keep pace with changing scenarios.
2. Risk system
Investors and regulators prefer the validated and audited model robustness of industry-recognised third-party risk engines. That saves asset managers from developing their own risk system in-house. But the industry-benchmark engines are expensive, difficult to implement and integrate, and provide a poor front-end user experience.
There is also the challenge of selecting the right system, with different types of risk systems tailored to varying use cases. Full repricing models such as RiskMetrics typically focus on providing more granular, security-level risk analysis. The forecasts tend to hold over a shorter horizon. These systems are more suited to risk managers and for control purposes.
On the other hand, factor risk models such as Barra and Axioma use key fundamental factors that represent the features of an investment. Some of these factors include yield, earnings growth, volatility, liquidity. The forecasts tend to hold over a longer horizon. These systems are more suited to investment teams, particularly those focusing on traditional assets such as equities.
3. Data sourcing
Risk systems consume huge amounts of data. To optimise the engine's results, an asset manager will need to automate all the feeds, source positions and transactions from different providers (the fund admin, prime broker, portfolio management system), and consolidate, cleanse and enrich the data.
That takes knowledge and investment. Additional challenges include mapping the daily positions and transactions to the system from any format, sourcing missing data, monitoring for problems and repairing errors.
4. Database/IT architecture
The risk system is only one part of the technology framework. It needs a supporting infrastructure able to automatically receive and store the data, interact with the risk system and create timely, accurate management, investor and regulatory reports. Efficiency, scalability and reliability are essential.
Databases must be built with the right table structures, and correct relationships between the tables. Proper calculation processes are needed to transform the data so it can be fed to the risk engine. Reports have to be delivered in the format investors want. And the entire infrastructure requires robust cybersecurity protections, with data encrypted in transit and at rest.
5. High-quality analytics
To deliver stand out investment performance and client support, asset managers must employ a range of advanced risk and performance analytics – including different portfolio sensitivities, customisable scenario analyses, stress testing and performance attribution. And the analytics outputs must be high quality and available on-demand. Taking two to three weeks to extract, rework and collate data to produce the risk calculations investors want to see is no longer acceptable.
With the risk function occupying an ever more central role in asset management, there is no margin for error.
Is yours up to the task?
To learn more about the importance of providing an institutional-grade risk management capability read our latest whitepaper: The True Cost of Risk for Asset Managers.
Related Content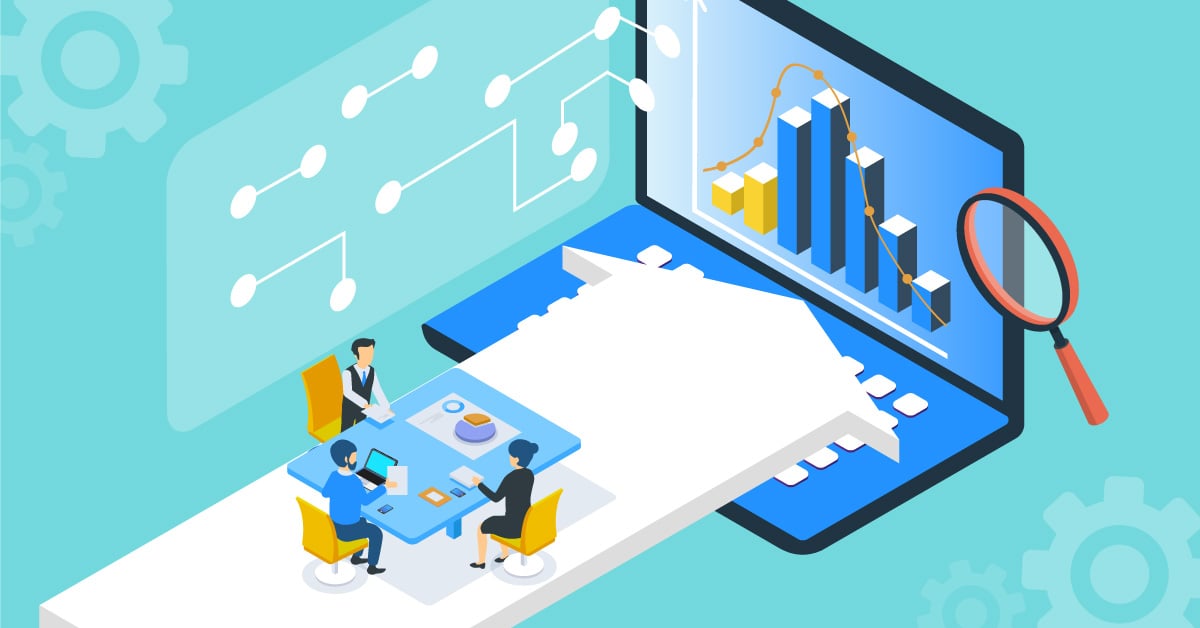 29 Mar 2022
|
Asset Managers
The best practices in investment risk management you need to follow in 2022
As market volatility returns with a vengeance, an institutional-grade risk function is now a critical factor in investors' allocation decisions.
Read more

Discover the power of Sesame