With the unrelenting effort that sourcing and standardising custodial data from multiple sources requires, a rest might seem like the last thing on your mind when conducting reporting. But it should be. No, we don't mean lying down and taking a nap! We mean using a REST API capable of delivering all your custodial data into your internal systems in one standardised format, whenever you need it.
Introducing Sesame Data
Sesame Data is a one-stop location for all your portfolio data needs, with standardised data from all your banks and custodians delivered via a single API straight into your internal systems and applications, populating them with accurate and standardised data for downstream reporting and workflows.
No more banking portals, no more manual data entry.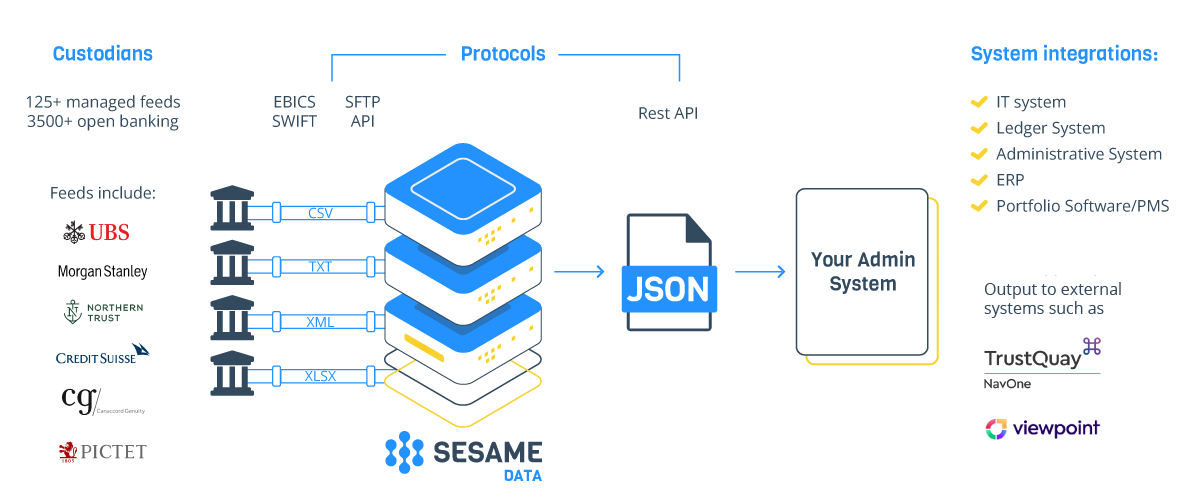 Widely connected
Building active integrations to custodian banks is a core focus for our team. We have connections with over 125 of the leading custodians, private banks, and wealth managers for investment portfolios. We cover holdings and transactions across all asset classes with a granular typology. And new integrations can be connected to the custodians you use. Sesame Data is also integrated with leading open banking systems, facilitating access to thousands more custodians for cash accounts.
Our connections with banks and custodians ensure that you can set the cadence for receiving portfolio data. Sesame Data will receive daily updates of your transactions and positions, and whether you need your data for daily monitoring or quarterly reporting, you'll get accurate and refreshed data right when you need it, so you can spend more time on the things that matter.
It's not just the need for speed that drives us — security lies at the heart of Sesame Data. The platform is hosted on Microsoft Azure, ensuring that the highest security standards required in the financial industry are met. That means no more risky transfers of data through email exchange, preserving client privacy.
Setting a new standard for your data
Portfolio data sourced in different ways inevitably has dozens of file formats and variations in the content. Dealing with these manually can be a huge time sink. However, Sesame Data can transform this disparate information into a single standardised schema, which can be processed systematically for downstream reporting.
The API gives a list of your positions with valuation, descriptive metadata, and identifiers, retrieving all your transactions with an intuitive classification, execution pricing, and descriptive information.
Some custodians offer nothing more than basic data on assets and liabilities, their valuations, and any transactions that have occurred. Others may include a few additional data points – such as names, some descriptions, a country, or currency – but granularity is limited when sourced manually.
Eliminating the manual process of sourcing and standardising data enables you to streamline your internal workflows, freeing up time for higher-value interactions with clients and business development initiatives.
Seamlessly integrated API
Sesame Data isn't just powerful, it integrates seamlessly with your systems in 3 simple steps:
Generate your personal access token from Sesame and renew it as frequently as you wish

Connect our API to your general ledger, ERP, or portfolio management system, or even directly into BI/data aggregation tools

The system of your choice will then be refreshed and updated live as we receive data from all your custodians every day
Inside the Sesame Data engine
Make your data work for you
Collecting data from a range of sources, formats, and systems comes with inherent challenges. You need standardised, consistent data to make your system the source of truth for internal and external stakeholders
Sesame Data takes on the most intensive parts of the data management process from data sourcing to standardisation, without the need for a costly server-based system. It can help increase the quality of your data, streamline internal processes, and empower your team to focus on high-value client interactions that fuel growth.
Related Content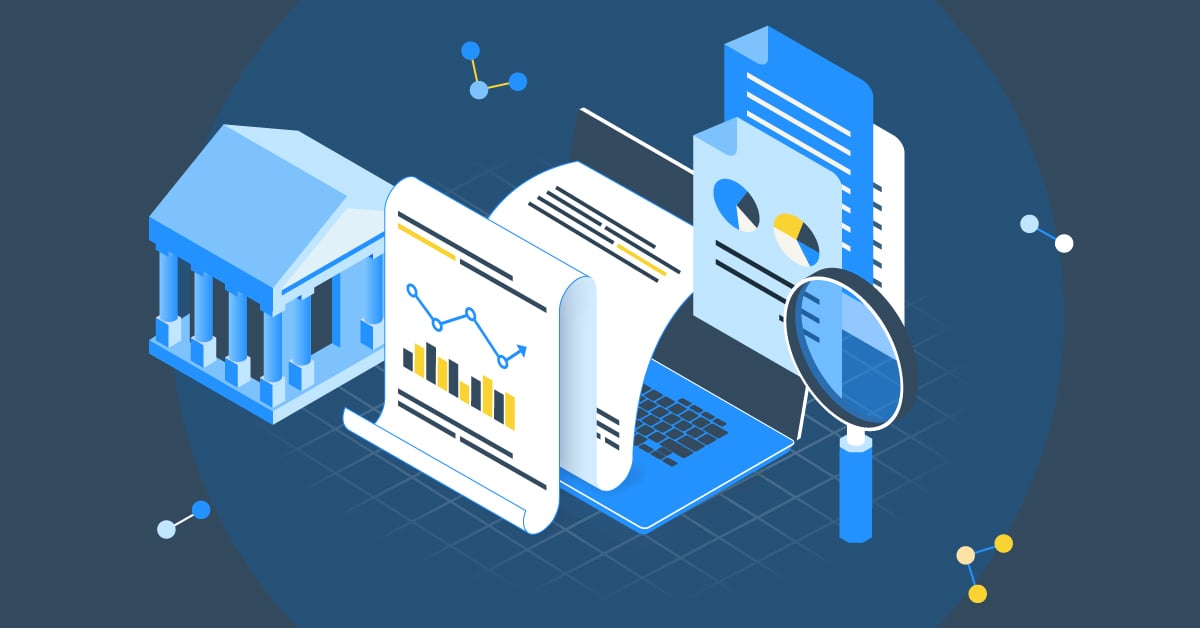 21 Sep 2023
|
Family Offices, Data
How your family office should be sourcing wealth data
As today's UHNW become more geographically dispersed and family officesbecome more sophisticated in their investment functions and allocation strategies,portfoliosnowconsist of multiple asset classes, custodians and currencies, and investments may...
Read more

4 Jan 2022 | Whitepaper
How can family offices overcome the data management challenge?
Family offices increasingly aspire to deliver comprehensive, accurate and timely consolidated reports to families, and ultra-high-net-worth families have increasingly come to expect it. But to provide high-quality consolidated reporting, firms first need to navigate a host of complex data challenges.
Download now

Read blog

Solve your data consolidation challenges