In recent years, the pressure has been on family offices to generate higher risk-adjusted returns and create operational efficiencies, with the primary objective of growing family wealth. That hasn't changed in 2022.

But in uncertain times for the economy, and with geopolitical tensions contributing to inflationary pressure and low expected returns, family offices now need to review their options with urgency if they want to create alpha, both operationally and from investments.

Against this backdrop, what are the key strategic shifts for family offices in 2022?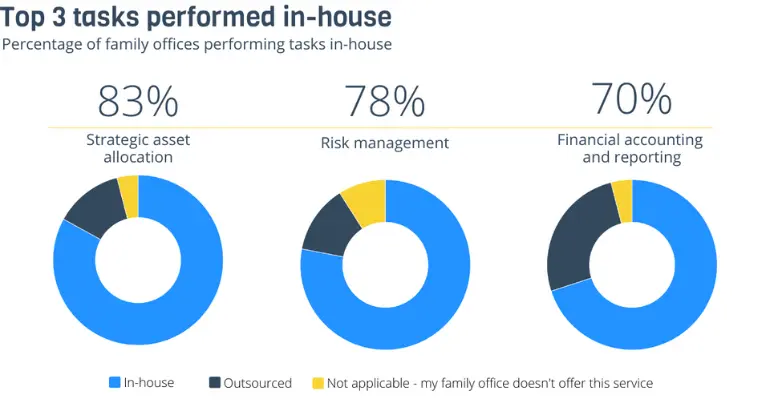 1. Portfolio Allocation Reviews
Financial markets are facing one of the most uncertain periods in decades. Against a backdrop of rampant inflation and interest rate rises, family offices are reviewing their asset allocations as traditional equities and fixed income performance trends downwards.

As family offices look for uncorrelated returns, they are increasingly turning to private equity, real estate and private debt, as well as exploring other possibilities such as derivatives.

The addition of these asset classes is placing an increasing burden on data management and reporting processes. Many alternative assets are non-custodied, meaning family offices need to develop new, scalable solutions to account for this information. Capturing this disparate data, then having the tools to configure and represent it in an intelligible way within the family office and to end-family clients to give a clear picture of wealth is one of the biggest challenges right now.
2. Risk Management Focus
As family offices go in the pursuit of higher risk-adjusted returns, they are increasingly willing to push themselves out along the risk curve. In the 2022 UBS Global Family Office Report, 37% of family offices say they are now willing to accept managing more portfolio risk to get previously achieved returns, whilst 54% are already managing portfolio risk more actively than in previous years.

77% of family offices still manage the investment risk function in-house. But to account for the additional data and analytics they need whilst managing riskier and more complex investments, they are seeking the help of third-party providers to enable them to develop their risk function and monitor risk effectively. Family offices are increasingly incorporating exposures, risk contributions, and liquidity analysis into their portfolio analysis.
3. Doubling Down on Private Equity
Private equity has been one of the main asset classes where family office investments have grown in recent years. 8 out of 10 family offices now invest in the asset class. And in the pursuit of diversification and uncorrelated returns, private equity is more popular than ever for family offices looking to generate alpha. Family offices are investing both directly into private companies, but also through private equity funds.

The growing popularity of private equity presents another reporting challenge for family offices. Private equity data is typically aggregated and inputted manually into legacy reporting systems, this can make monitoring metrics across such as market value, committed capital, and distributions time-consuming and error-prone, especially when accounting for multiple funds.
4. An ESG Focus
More than half of family offices now have allocations in sustainable investments. However, family offices aren't yet fully embracing the latest developments in sustainable investing, as they are hesitant to fall victim to greenwashing. They instead prefer the straightforward approach of excluding industries or controversial business activities.

This has started to change though. The European Union's Sustainable Finance Disclosure Regime (SFDR) is taking a lead on defining sustainable investing, aiming to provide a reporting and disclosure framework that is easy for investors to understand. This will allow family offices to identify greenwashing more easily and understand the extent to which ESG considerations have been incorporated into a fund's strategy.
5. The Rise (and fall) of Digital Assets
There has been an explosion in the interest in digital assets in recent years, although many family offices still see the lack of regulation as an obstacle to investment, allocations in cryptocurrencies have been on the increase.

But cryptocurrencies have always been volatile, and in the recent global stock market slump values of some of the major cryptocurrencies have plummeted. Although many investors are turning away from crypto assets for now, there is still an interest from both family offices and beneficiaries to understand more about this asset type.

For the family offices already invested or soon to invest in crypto there is a need to incorporate this data into reporting processes. Similarly, to other alternative investments, family offices will need to build scalable solutions that enable them to accurately report on valuations and holdings across any digital assets.
6. Cybersecurity
The threat of a cyberattack is a very real concern for family offices, posing a critical risk to the business. According to Boston Private Survey, 26% of family offices have experienced a cyberattack, with 17% having experienced one in the last year. To keep critical family information safe there has been a growing trend towards better safeguards around the privacy of information, securing access on a need-to-know basis.

Firms are turning towards hosting data on the cloud instead of server-based systems and hard copy documents, to ensure that all data is secure and best protected from a cyber-attack. Cloud-based software solutions employ security measures beyond the affordability of most businesses.

Sophisticated detection systems, strong authentication and encryption techniques to protect user data are standard. The level of expertise and resources vendors can devote to monitoring the infrastructure and addressing new threats as they emerge ensures the highest standards of security are met.
7. Staffing Challenges
Family offices have not been immune from the 'great resignation', finding themselves having to pay more out in salaries and bonuses in order to retain and attract top talent.

With staff turnover a greater consideration than in previous years, one challenge that family offices are encountering is that with manual tasks, staff develop pockets of expertise which can leave others in the team in the dark if the expert leaves. For example, someone may be very familiar with a particular private equity fund or the intricacies of a reporting spreadsheet. Key person risk can significantly increase susceptibility to errors and the time spent on reporting. But the impact can be reduced through automated processes.
8. Mounting Costs
Family offices are having to spend increasing amounts on staff, systems, and cybersecurity. To counteract these rising costs, family offices are placing their focus on what they do best, managing family portfolios and risk. and increasingly looking for third-party providers to automate or outsource non-core functions.

There has been a trend towards family offices looking at technological solutions for accounting and reporting to either free up staff time to focus on their core competencies or outsourcing the function entirely to save on overheads.
9. Succession Planning
In 2022, the great wealth transfer is well underway. Recognising the risk of client attrition if they do not engage with future generations, family offices are already putting strategies in place to ensure that they retain the business of families.

As Simon Russell, CEO of Panthera Private Office, put it, "You must think not about how some of your older, more established families want their data, but how their children want it. How will your business move into the next generation?"

Family offices should be prepared to treat the next generation as if they are clients whose business they're trying to win. The future generation are digital natives, and family offices must have a platform that provides the up-to-date information and instant communications families are accustomed to in all areas of life.
10. Technology Upgrades
Family offices are facing pressures from multiple directions. The need to gather and report on an abundance of data across increasingly diversified asset classes. The need to build defences against cyberattacks. And the need to find operational efficiencies at a time of economic headwinds.

It's all culminating in an increasing number of family offices reviewing their tech stack to ensure that they can take command of complex data, achieve operational alpha through greater efficiency, and redefine the reporting experience for today's tech-savvy families.


Find out what family offices can do to achieve operational alpha through data management and reporting software in our latest whitepaper.
Related Content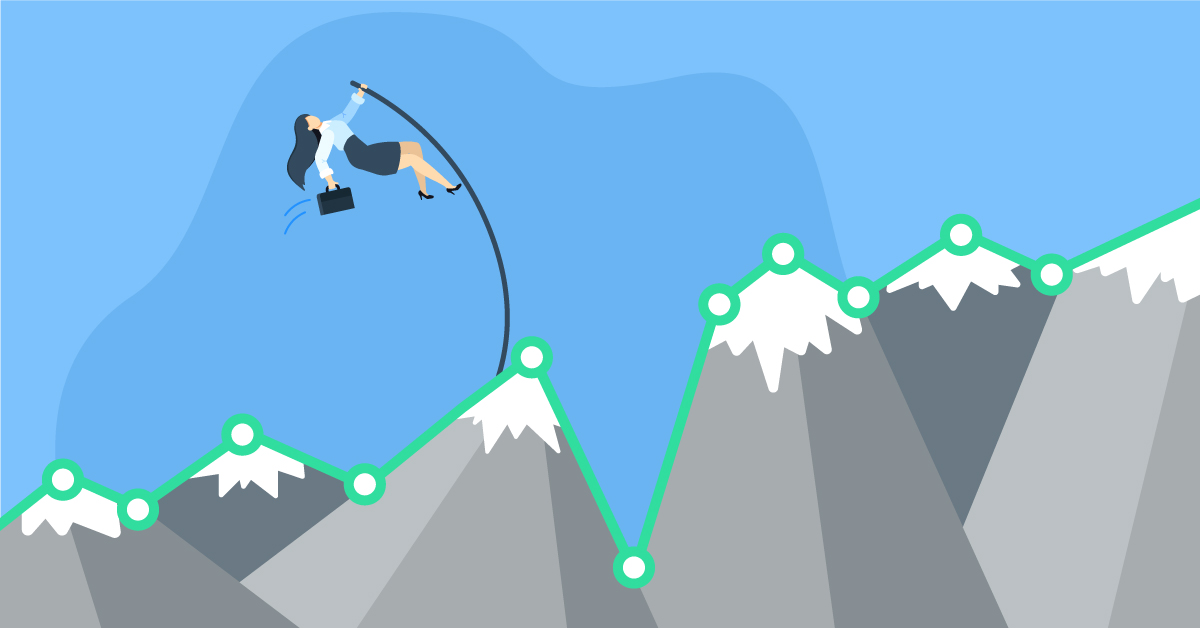 17 Nov 2022
|
Family Offices
5 ways technology can help family offices navigate volatile markets
After almost two years of record returns, market volatility and the looming threat of recession has left family offices anxious. Amid continued inflationary pressure and lower expected returns, some are looking to increasingly exotic portfolio...
Read more